More Disappointing News on the Maine Educational Front
In my home state of Maine, a great deal of the recent election debate has been spent on one troubling national statistic. In its most recent set of rankings for the Best States For Business And Careers, Forbes.com ranked Maine 50th out of the 50 states.
The gubernatorial candidates had a field day while those in the Republican party seeking to regain stature in a Democratic controlled state played the I told you so card time and again. Not too surprisingly, our current Maine leadership simply asserted that Forbes had to be wrong with its assessment.
But while this business data saw much airtime, an equally troubling national ranking saw little in the way of real discussion. I am talking about the Project on Student Debt's recent tabulation of the debt load status of the class of 2009.
Maine Student Debt
The State of Maine placed third highest overall with students graduating from four-year schools with an average debt load of $29,143. A full 65% of graduates left school with some debt level, a percentage that placed the state 12th.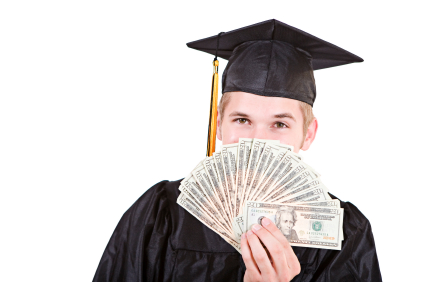 Perhaps even more disappointing was the fact that two Maine Colleges made the national list as the worst for student debt. In what is likely a surprise for many, both schools making the list are public institutions.
Topping the debt load was Maine Maritime Academy where graduates left school with an average debt load of $39,237. That is more than 60% above the national average of $24,000 per student. Furthermore, nearly three out of every four graduates (73%) graduated with some form of debt.
Two other private Maine colleges, Husson and St. Joseph's, also posted significant average debt levels: $33,010 and $36,071 respectively. Worse yet, seven out of every eight graduates (88 percent at Husson and 87 percent at St. Joseph's) left with some debt level. As bad as these numbers are, neither school had the misfortune of making the Project of Student Debt's list of high debt private institutions nationally.
But, the real kicker for me, was the second public school making the national debt list, the University of Maine in Orono. The land grant institution also made the Project on Student Debt's list producing an astounding average of $30,824.
I say astounding as most would think that UMO, as the government supported state university, would be the best place for students of limited means to go. But with 77% of graduates leaving with some form of debt and a debt level 25 percent above the national average, UMaine is simply not affordable for students.
In contrast, Maine's three elite, liberal arts schools, Bates, Bowdoin and Colby could boast averages lower than the national number despite these schools being among the most expensive to attend. Bates posted the lowest average debt of the three at $17,954 for 2009 graduates. Bowdoin finished with $18,382 and Colby $21,697. As for those leaving with some form of debt, 38 percent of Bates grads, 45 percent of Bowdoin and 41 percent of Colby students left with payments looming.
Northeast Does Poorly
A bit of consolation for some Mainers is that our New Hampshire neighbors actually fared worse. Average student debt for the graduates stood at $29,443 putting the Granite State second overall. Adding to the bad news, 72% of students graduating from New Hampshire Colleges had some form of debt, a percentage that placed the state fifth overall.
But schools throughout the northeast reported disappointing results. Vermont came in at number 5 with $27,786 while Rhode Island placed 8th at $26,573.
According to the Project on Student Debt, the increased debt load of students in the Northeast can be attributed to a couple of factors. First, both private and public four-year colleges in the Northeast have higher than average tuition rates.
Second, the report notes that a larger than average share of students in the Northeast attend private nonprofit four-year colleges instead of public. The result of these two factors, both controllable factors for students, produce higher average debt loads for students in this region of the country.
The bottom line is that students are partly to blame for this troubling result.
Overall Importance
While much election time was focused on the business data, higher education is critical to every state's business future. In fact, it is interesting to note that three of the New England states with the highest student debt loads, Vermont, Rhode Island and Maine, placed 45th, 49th and 50th respectively in the Forbes ratings. Of course, it is tough to get any career started when you begin with significant levels of debt.
The consensus it that higher education plays the most important role when it comes to preparing students for the jobs of the 21st century. But that role will become limited if students cannot afford to attend.
Simply stated, Maine needs to do better by its children, beginning with its flagship university. With debt levels exceeding the national average at all public and private institutions by more than 20%, elected officials must take a good hard look at what is going on at the University of Maine at Orono.
In fact, the overall debt level coupled with the appalling data from UMO may ultimately be more important for the future of our state than the current abysmal business rating received from Forbes.com.