Taking a Gap or Bridge Year – A Growing Trend
Our sister site, GoCollege.com, recently took an in-depth look at the growing trend among American students to take time away from formal schooling to pursue other interests. The idea of a "gap" or "bridge" year may have originated with European or Australian students but the concept is being redefined by American students.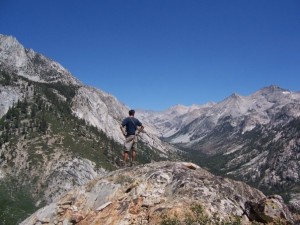 Instead of taking the equivalent of an extended vacation, American gap or bridge students are creating a set of organized experiences: doing volunteer work, taking classes, working to earn additional funds for school, traveling or tackling outdoor adventures.
Ultimately, instead of being a year off, the time serves to give students a chance to broaden their horizons, experience potential career options and perhaps even help pinpoint a college major. The Student Guide to the Gap or Bridge Year Experience takes a look at some of the programs available, the rationale for taking the time and reviews the many benefits of a gap or bridge experience. Students interested in possibly taking a year off will find Q & A's with six students: Conor Farese (a senior at the University of North Carolina), Gaya Morris (a freshman at Princeton), Aaron Flaster (a sophomore at Lewis and Clark), Hilary Brown (a freshman at Occidental College), Chris Scanzoni (a sophomore at UNC), and Stacy Tasman (a recent graduate of the University of Florida).
These "gappers" provide first hand accounts of the wealth of options available, everything from high end paid programming experiences to backpacking through Asia. Their stories will also provide significant comfort to parents who are concerned that the time might be unproductive or could lead students to think about not attending college upon their return.